Deploy Station
It's time to put your FieldKit to work and start recording environmental data out in the world.
Take your station to your deployment location, choose a data capture frequency, and document the process. The more information you gather in photographs and field notes during deployment, the more context you and your team will have to work with when analyzing the data later.
We believe that documentation is important. So while early versions of FieldKit will automatically start recording data, we're working on new functionality to encourage users to realize the benefits of deploying in order to start recording data. That's how this Product Guide is written.
Take a moment to revisit our Care Instructions, the sensor-specific deployment guidance below and your Pre-Deployment Checklist to ensure you've set yourself up for success before you walk away. Do not skip this step.
Weather Deployments
Here are some things to think about when deploying Weather sensors.
Water Deployments
Here are some things to think about when deploying Water sensors.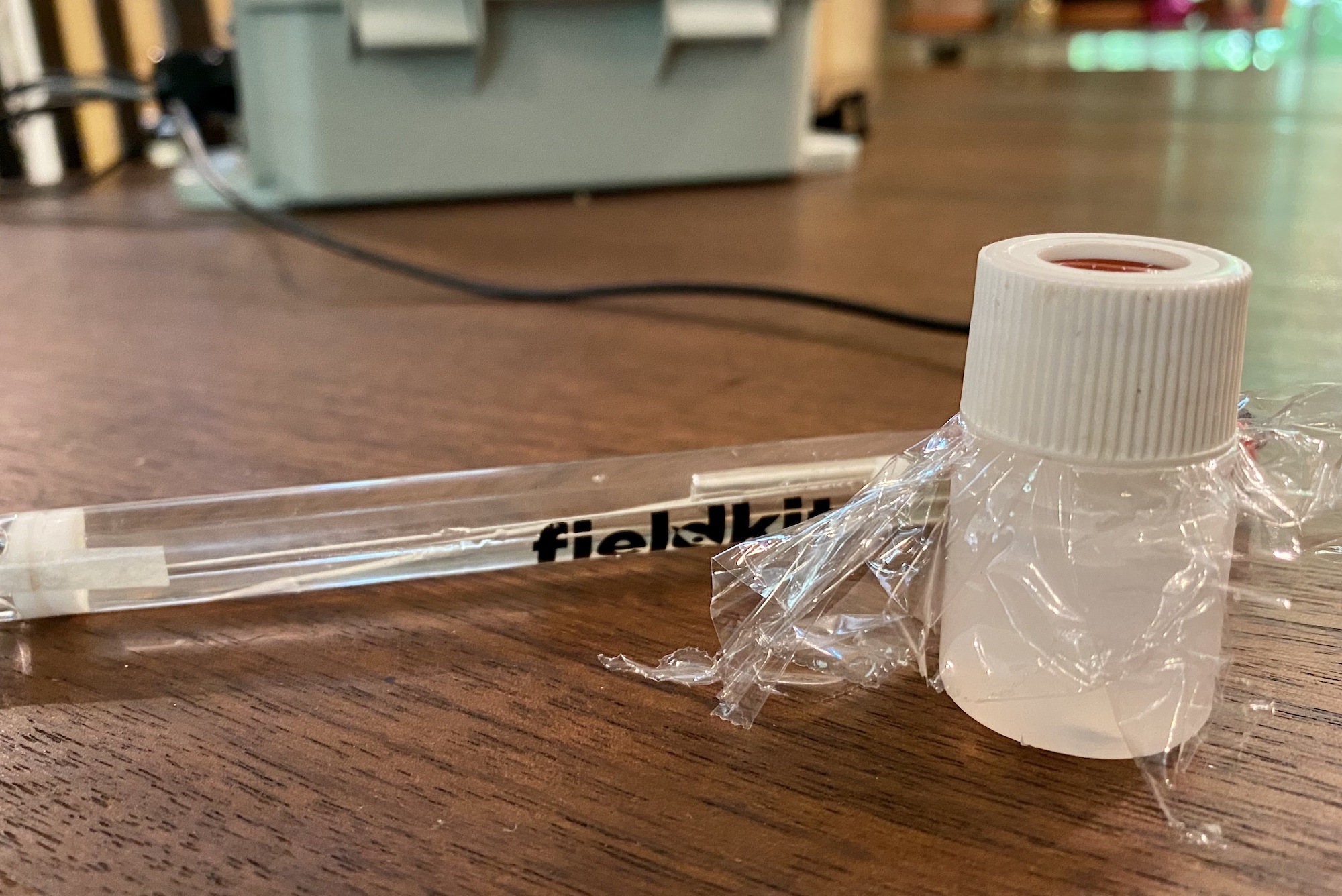 Remove Protective Caps from Probes
The Dissolved Oxygen and Electrical Conductivity probes have black protective end caps that must be removed before deployment. Retain these caps and replace them on the ends when not using the probes to protect your equipment, after rinsing your probes in clean water. The pH probe has an end cap containing a buffer solution and an o-ring to prevent leakage of the solution. When removing this cap, take care not to lose the o-ring nor spill the solution, as these should be replaced on the end of the pH probe when not in use. While in the field, you can keep the solution from spilling by placing cling wrap or a square piece cut from a plastic bag over the top of the jar and then screwing the lid into place.
The buffer solution used with the pH probe is important for maintaining the life of the probe. If you spill the solution, fill the cap with clean water temporarily and replace the solution as soon as possible. The solution used in the FieldKit pH probes is a 4M Potassium Chloride Solution (KCl). To replace it, you can purchase pH Storage Solution from a laboratory supplier or use the instructions here. The solution will not cause harm to the skin but should not be ingested. Never store your pH probe in deionized or distilled water, as this can deionize the probe, rendering it unusable.
Solar Deployments
Here are some things to think about when deploying solar panels.
Before inserting the battery, solar and button cables, double check that you are connecting them to the correct sockets (labelled "BATTERY", "SOLAR" and "BTN"). Inserting cables into the wrong sockets can permanently damage your FieldKit.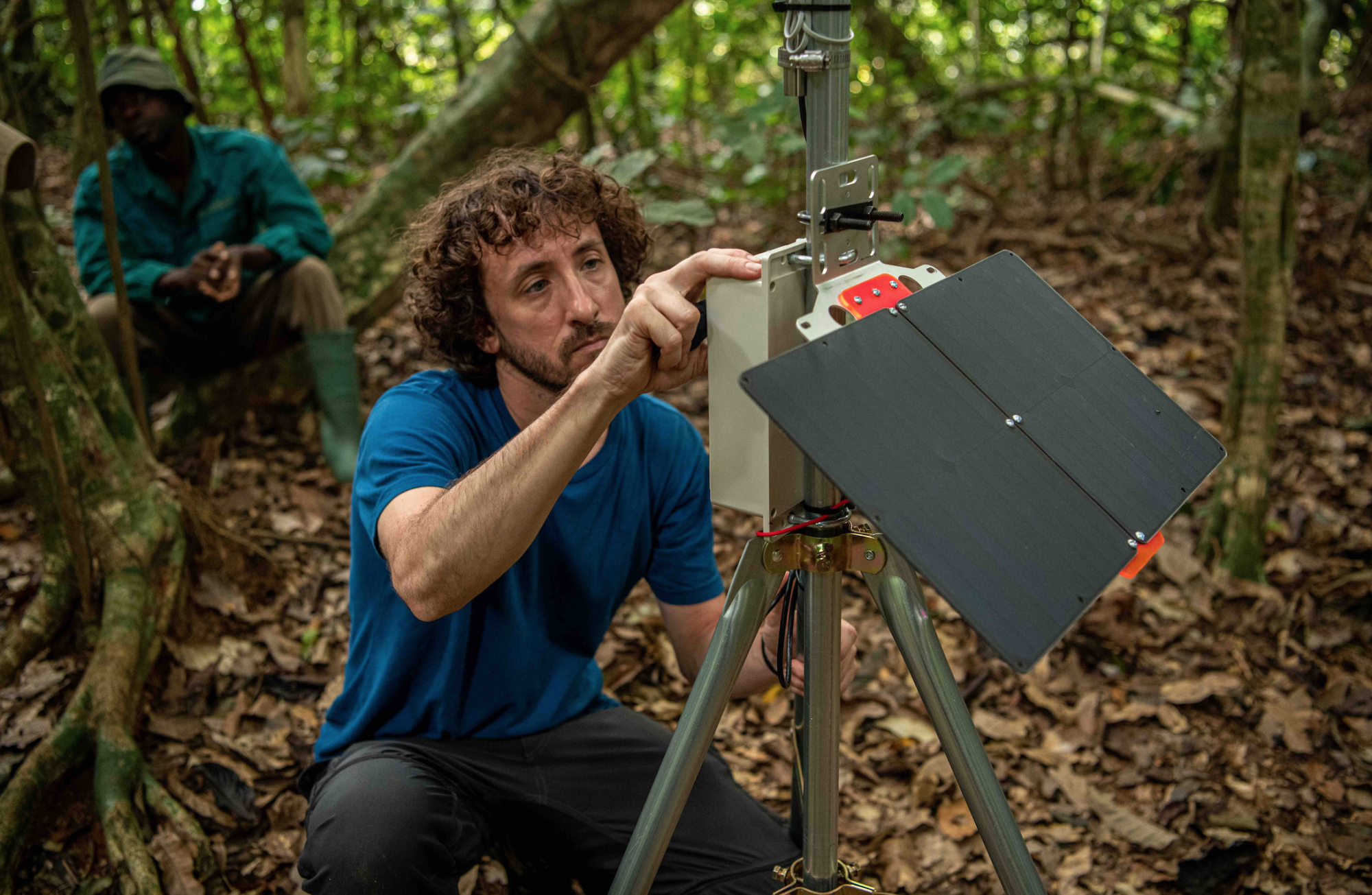 Optimize Sun Exposure for Solar Panels
Make certain that your solar panels are facing the direction where they will be getting the most sun (i.e. not being shaded by trees or buildings). A general guideline is to mount them at an angle corresponding to your latitude and toward the sun.
For example, if I were at 42° N and I had trees screening to my east, I would aim my panel to the southwest at an angle of 42° from a line parallel to the ground. If I were at 31° S, with trees screening to my northwest, I would aim my panel northeast at 31° degrees.