Connect with the FieldKit Community
Data works better together.
FieldKit is dedicated to supporting a strong community of users and developers, building both local and global connections. On the FieldKit platform, you can engage in discussions with scientists, educators, tech experts and curious individuals—all working to document our ever-changing environment and advocating for a better future.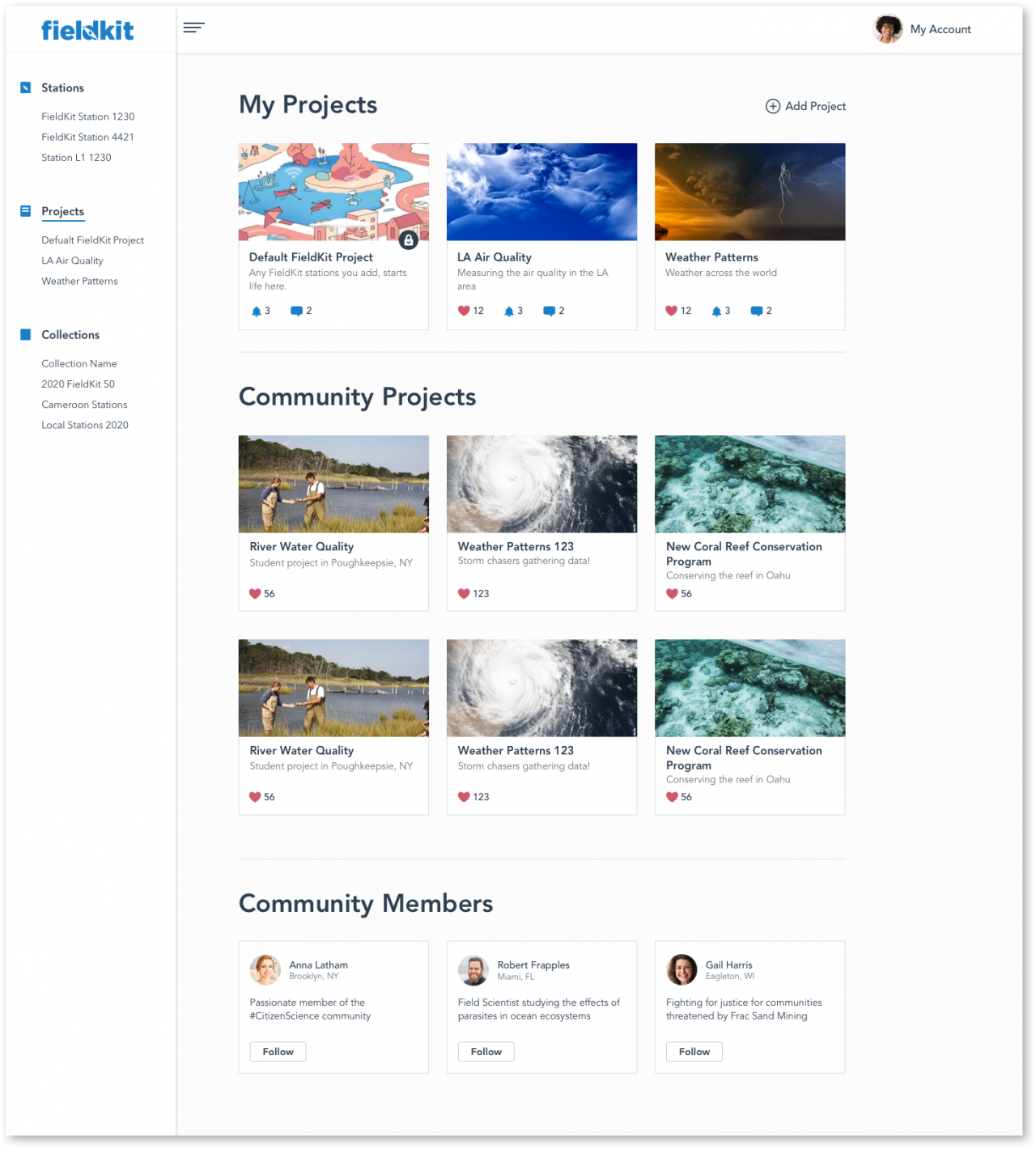 We invite everyone in the FieldKit community—users, researchers, enthusiasts and anyone else who is interested—to join us in the FieldKit Community forum. Together, our members share resources, ask questions, think through problems, collaborate on new ideas and work to build a better world. As a FieldKit user, it's also a great place to learn from others using the FieldKit technology.
Upon joining the Forum, you will have access to a Main Community Hub (for general discussions) as well as a FieldKit Help area (to troubleshoot specific problems with your station, the app, or the portal). More content, members and subject areas are being added to the Forum every day, so check in frequently!